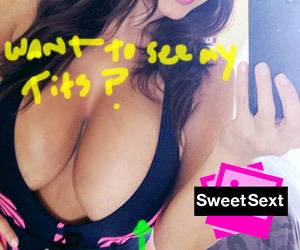 After sharing our wives on Friday night with Tim and John
it was decided to invite them back for Saturday evening
and also invite Craig and TC. This was what Sharon and Kerry
wanted four BBC to use their bodies as they wanted.
We spent the afternoon laying around the pool and anticipating
the fun that was to come that evening. Around 4:00pm we all
showered and dressed for Dinner. After dinner we went to the hotel bar where we meet Tim, John, Craig
and TC at 8:00.
We all had drinks as our wives danced with their lovers.
It was easy to see that both women were ready as their lovers rubbed against them and cupped their ass in their hands. After about an hour Tom and I told everyone we were going to get drinks for the room and would join them there. As we left for the store our wives were leading the men to our room.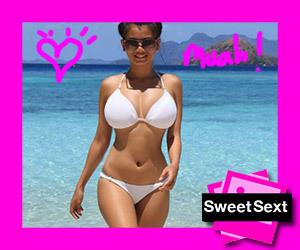 When Tom and I returned and entered our room the party had already started. Craig and TC were on one bed with Kerry, Craig was playing with her breast and kissing her as TC licked her pussy to an orgasm. When Tom seen how big TC was he said Kerry might not be able to handle one the big. I told him TC always took it slow until the woman got used to his size. After about 15 min. TC changed places with Craig and Kerry experienced another orgasm as Craig licked her pussy. When TC moved up so Kerry could suck his cock she seen what a monster he had as big around as a coke can and about 14 inches. She grabbed it and started licking the head and shaft. Soon she had it in her mouth taking it slowly down her throat. Craig moved up and started entering her with his 9 inch cock he also was thick just not as big as TC. After about 30 min Craig unloaded a load of cum deep in her pussy as he got up and pulled out you could see the cum dripping between her legs. TC moved around and started to ease his monster into her taking it very slow and allowing her to get used to it inch by inch. Kerry was moaning all the time he was entering her. Once he was all the way in he lay there for a few minutes so she had time to get used to it and relax. He slowly started easing in and out of her until she wrapped her legs around him and was meeting every thrust of his huge cock. TC picked up the pace as Kerry was having one orgasm after the other and moaning very loud. After about 30 min TC buried his cock as deep as possible and unloaded a load of cum in her pussy. When he pulled out cum was really dripping from her pussy.
On the other bed Tim and John were enjoying playing with Sharon. Tim was feeding her his cock as John licked her pussy. John moved up and slipped his 9 inch cock into Sharon she moaned as she continued to suck Tim's cock. Tim pulled out of her mouth and moved down and started kissing her and playing with her breast as John continued to fuck her. Soon John drove his cock deep into Sharon and unloaded his cum in her pussy. After John pulled out and moved Tim got between her legs and entered her as cum was dripping from her pussy. Tim pounded her pussy for about 15 mi before he unloaded his cum deep in her pussy.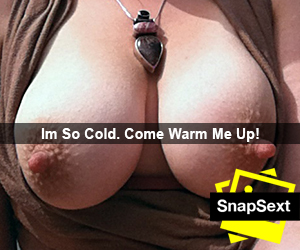 The girls wanted a break so we opened beer and poured wine for everyone to enjoy. After a glass of wine and a few minutes to rest Sharon and Kerry were back on the beds. Although they wanted the men one at a time so the party and their pleasure would last a lot longer. After each man had cum in them two more times it was about 4:00 am the girls were tired. All of our guest dressed and felt thanking Sharon , Kerry as well as Tom and I.
As our guest were leaving Sharon and Kerry went to Shower and clean up. Tom and I decided we would go to bed with each others wife. When the girls came out and went to bed I got in bed with Kerry and Tom got in bed with Sharon. We enjoyed each others wife before we all went to sleep. I woke up about noon and could hear Tom and Sharon fucking again. I started playing with Kerry and soon we were also fucking when we had all cum again. We got showered and it was time to leave. I made sure Tom had our phone number and email as well as all of our guest phone numbers for future use.
On our way home Sharon told me know how much she had enjoyed her weekend of being pleasured by the different men. She lay over in the seat and took my cock out and started stroking it. As soon as I was completely hard she took me in her mouth and started sucking my cock. I pulled up her dress and started fingering her pussy. As I went by the truckers they would honk their horn.
When I couldn't wait and unloaded down Sharon's throat she raised up to see a trucker looking down at her.
She blew him a kiss and we speed off.