Maria and I decided we would host a swing party at home and invite some interested couples and a few selected single women and men we met during our parties.
We setup a date and immediately started to prepare everything for the event, our party was 2 weeks away and we were all excited, we wanted it to be a success, so far we had 30 inquiries with reservations confirmed for 20, almost all couples but 5 single guys would also be attending and 3 single women too.
The couples began to arrive around 6 pm, we were very happy with the success, 12 couples actually attended, 4 of the single men showed up and 3 of the single women.
Maria and I as the host couples went around and introduced everyone to each other, as the ambience started to be relaxing and the initial ice was broken we finally decided it was time to join the others and we selected couple to sit with and talk, they were Ralph and Doris, she was a tiny little thing, with a great figure and Ralph looked almost twice her size.
We started talking and they told us that Doris was bi-curious, I looked at Maria and I smiled as I knew what she was thinking, we chatted for a few minutes more and I finally asked if they would like to play, Ralph said yes but would prefer separate rooms, as they still were nervous about being in the same room together, we understood it and we all agreed.
Maria offered Ralph her hand and they moved toward one of the rooms, Doris took my hand and we went looking for a place to fuck, we walked in another room and immediately I moved toward Doris and kissed her, she was very warm, her face was flushed and she offered her tongue during our second kiss and I could feel she was ready to fuck, so I unbuttoned her top and she did not have a bra on and her and her boobs fell out, I took one then the other in my mouth and sucked on her nipples, Doris gasped and mumbled "Oh, so good".
I put my hands on her butt and pulled her close to me, so she could feel my hard cock pressed against her leg through my pants while I whispered on her ear that was for her, I then moved my hand under her skirt and discovered her hand already on her pussy, I kissed her and said giggling" Well, playing with yourself? May I watch you?"
Doris nodded giggling and said that she did that for Ralph very often as he liked to watch her get herself off, I smiled back to her and asked her to do the same for me, she just lay down on the floor and pulled her skirt up, then she pulled her panties aside and her fingers disappeared inside her pussy, and then removed her panties and opened wide and finger fucked herself while maintaining eye contact with me.
I watched delighted her finger fuck for a couple of minutes then I dropped my pants and shorts, so Doris could see my cock was already ready for her, I moved over to her as she was still finger fucking herself, and she took my cock in her hand started stroking it.

I looked down at Doris, her face was red and she was intensely fingering herself and running her hand up and down my cock, we kept eye contact all the time, so I clearly noticed as her face changed and her mouth opened as she shuttered while she was thrusting against her fingers, then she and cried out under an orgasm while continued to jerk on my cock.
I went down on her and licked and sucked on her pussy and she kept climaxing for at least a minute, Doris was panting and pushing against my face and she was soaking wet, I was already ready to fuck her, so I moved between her legs and went all the way into her soaked pussy, Doris gasped and whispered a couple of yes, then she grabbed my butt and pulled me all the way into her pussy as she moved back and forth on my cock.
Doris was taking the control and fucking me hard, I moved her legs up to my shoulders and went really deep and fucked her hard, I couldn't hold it any longer and my cock erupted into her and several spurts of sperm were reaching her insides, then her body started to shake as she climaxed again whispering so good so good, I rode her and we just fucked and fucked until she gave me all she had to give and we lay there side by side while recovering our breath.
A few minutes to recover and I turned Doris over and pulled her up to her hands and knees and went in doggie style, I went over the top sitting on her butt and started fucking her hard, I fucked her for a few minutes more and then I could feel my sperm rising while Doris could feel my cock getting bigger, she pushed back against me moving back and forth on my cock and I exploded again in her pussy as she gasped, shuttered, and climaxed again with me, then everything stopped and we both collapsed to the floor panting and kissing each other passionately.
We lay there quietly for several minutes and finally we got dressed and went back to the living room, I looked over and Maria was sitting there with a well fucked look on her flushed face and her hair out of place, Ralph looked at Doris and knew by how she looked that she had just fucked me, she was still breathing fast and her face was very flushed.
We talked for a couple of minutes about the great time we all had, then Maria and I excused ourselves and we went outside for a smoke, I asked her how it went with Ralph and Maria said laughing he really stretched her as his cock was short but wide, he even had some trouble getting into her so they had to do doggie and Maria had to spread wide for him, but once inside her he had fucked her wild, she had climaxed twice and when he was ready to cum she went down on him and he exploded into her mouth.

I thought to myself that always was what Maria loved, we finished our cigarettes and went back in, I noticed Maria was looking for Doris, and I smiled as I knew her intentions, I decided to look around and see how the other couples were doing, Mike was sitting there alone when I walked in and I asked where was Jackie, her wife, he smiled and said she took three of the single guys somewhere as she was feeling sorry for them as the seemed to be having a problem making a connection.
We just laughed and thought good for Jackie, then out of the side of my eye I saw Maria leading Doris off by the hand somewhere, I thumbed her up and then Mike and I decided to take a look around, by then all the rooms had couples in them fucking, in one room we looked in there was 2 couples and the two women were standing together obviously getting ready to play, the two guys signed us to come in so we decided to stay and watch, as they joined us to watch as well, that could be exciting to watch.
The two girls moved close and started with a kiss, both their faces were flushed and it was obvious they were already turned on by what they were about to do by their breathing, they kissed again longer that time and we could see their tongues had become involved, they continued kissing with more and more passion while they were pressed together boob to boob, they lay down next to each other kissing and rubbing their naked bodies together, then one of the girls reached around the other and began to play with her clit, soon they were both kissing and playing with each other's clits.
They both stepped back and looked into each other's eyes and we four could see they were ready for more, one of the girls moved the other down, her hand reached the other's pussy and she rubbed it and then slipped her finger inside, the girl gasped and thrust her hips forward and you could hear her audible moans, both were fingering each other in a close embrace, kissing passionately and the sounds of their fingers moving in and out of their wet pussies filled the room as they were locked together in their passion for each other, their faces were flushed and their hips were thrusting forward meeting the finger inside.
The pace of their fingering increased and one of the girls raised her butt off the floor and held on tight and we all could hear her loudly moans as she jerked against the finger inside her pussy and then she cried out in ecstasy and climaxed, they both were quiet for a moment breathing hard and kissing, then we heard the girl who had just climaxed said to the other that she wanted to taste her, she moved down kissing along the other's body until buried her head between the other girl's legs licking and sucking, the other girl was lost in lust and then she cried out lifted her butt off the floor pushing forward as she climaxed too.
The two girls then lay face to face kissing, Mike and I went out the room, both turned on by what we had just seen, we looked into the group room and one of the single girls moved to the center of the room alone, she stretched out waiting inviting and the guys knew what she was waiting for, so several of them moved over to her and stood around her cocks at the ready, her name was Debbie and she got on her knees, the guys circled her and she moved around the circle sucking each guy in turns.
Finally she stretched out on the floor, her legs spread ready wanting to be fucked, the guys didn't need any special invitation and they started taking turns fucking her, all the time one was fucking her while she was sucking the others, Debbie was really enjoying being gang banged and before it was over she did 6 guys, they fucked her in her pussy and in her mouth, she had climaxed several times and finally she put her hand up and said enough, and they all lay there panting, her face was flushed and her hair was all over the place and she had cum all over her, then she got up and disappeared into the house, probably looking for the bathroom.
Mike decided to go his own way looking for Jackie and I went back to the living room ready for someone else, sitting in the corner was a girl named Alice alone, I sat next to her and asked how she was doing, she said her husband was with another couple that had wanted to do a threesome and had left her alone. I asked her if she was there to play or just watch and she said it was her first time and her husband had told her she could do what she wanted but she was unsure if she wanted to do it or not.
I looked her in the eyes and said she need to do just what she wanted to do, if she wanted to play she could play, if she wanted to watch just watched, she said thanks and we chatted for a while, she said she knew what could happen in a swinger party before she arrived but she was not sure if she was ready for that, I understood her situation and I said we could go somewhere more private and we can talk about what she would like to do.
Alice agreed and I took her back to my bedroom, as we entered in she closed the door behind us, so we were alone, the fact we were alone in my bedroom and she had closed the door behind us told me she wanted to fuck but was a little shy, so I said whatever would happen inside will be just between her and me, Alice thanked me for the understanding and told me she wanted to be fucked but not watched by the others, I had seen that before, so I nodded and I walked up to her and kissed then hugged her and whispered in her ear I am going to fuck you.
Alice remained quiet, which I took as a yes, I slowly undressed her and continued to kiss her as her face became flushed, her breathing increased as I undressed her, then myself, I moved her to my bed and she lay back waiting, I went down on her and she was very wet, she gasped and shuttered as my tongue worked over her clit, then I stood up in front of her with my cock already hard, she looked at me and her eyes widened a little seeing my cock ready to her, I moved to the bed and face to face I slowly entered her pussy, Alice gasped and climaxed immediately.
Alice then grapes her legs around me so I could fuck her hard and deep, she was surrendered to the lust completely and her body was pacing my thrusts, after a while I turned her over and pulled her up to her hands and knees and we fucked some more on dog style, she climaxed again as I rode her hard while she pushed back against my cock fucking me back.


I could feel I was ready to cum so I increased my thrusting and she was pushing back on me moving her butt side to side, surely she had done this before with her husband, I grunted and grunted again and exploded in her pussy then falling forward collapsing next to her.
I said it was really very good, and she replied that was good to her too, then she asked me for not tell her husband, I kissed her and said it will be our secret, we got dressed and went back to the living room, her husband was still doing his thing elsewhere, I kissed her again and said she was wonderful and she smiled as I moved on.
Then I found Maria and she said lets go to talk, I took her hand and we went into an empty room, then she told me about Doris and that she never had a girl to girl experience but she was willing for it, and that Ralph told Maria how much he wanted to watch both girls having sex together, she laughed as I said it was an excellent idea, then she said ok, so I went out and called Ralph and Doris.
It seemed they both were waiting for my calling as they both came in a hurry, Ralph and I sat on two chairs watching the girls, so they started, Maria kissed Doris as she was already hot for her, Maria undressed her then herself, she pushed Doris down on the floor and buried her head in Doris' pussy, she gasped and spread wide for Maria so she went on licking her wet pussy, Maria shoved her finger into Doris' pussy as she eat her and Doris went out of control thrusting against Maria's face saying that feels so good, and then Doris shuttered as gasped and climaxed on Maria's face, flooding her face with her juices.
Ralph and I stayed quiet mesmerized with their performance, finally Doris kissed Maria and said it was a great experience, Maria moved up her body kissing it from top to down and they lay there kissing and hugging each other, then Doris paused for a moment and asked Maria "Do you want me to do the same for you? I never have done it before but I would love to try it."
Maria kissed her and said "I know, but only if you want to do it."
Instead of answer Doris almost jumped on Maria and they lay there kissing each other, her face became flushed again as Maria spread her legs and Doris moved down Maria's body kissing and when she reached Maria's pussy she paused looking at that pussy then up to Maria and they made eye contact, Maria could see the lust in her eyes as Doris was breathing hard and finally she buried her face in Maria's pussy, as she was there she knew what to do and she worked Maria's pussy over the way she had her before, Doris was lost in ecstasy without any doubt, she was completely lost in Maria's pussy and enjoying the moment.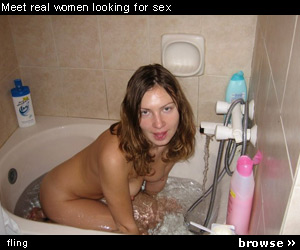 Maria pulled away and turned her over and sat on her face, she looked down at Doris' flushed face and said she was going to fuck her, then Maria lifted her head up and held it against her pussy and fucked Doris face and tongue that was inside her, Maria then reached behind her and fingered Doris pussy, Maria was so hot she lost all control and just thrust against Doris face as she licked and sucked Maria off, she came hard and flooded Doris face with her juices, while Doris jerked against Maria's fingers and climaxed with her.
Maria moved so they were side by side again and they continued kissing until their breathing quieted, finally Doris said "I am no longer bi-curious now I know how good it is."
We all laughed, I looked at Ralph and he was speechless and astonished for his wife's performance, I could see the delight on his eyes, so we went out the room letting the girls alone and dressing back.
As a host I was making a tour around the rooms and I could see that
everyone seemed to be having a great time, the couples are starting to meet each other, the single guys had all gotten laid at least once and the single girls had no trouble getting laid as well, several times in fact, the three single girls were sitting together talking about their experiences, Debbie was telling them about her gangbang, which had been one of her fantasies and all girls laughed.
I walked up to them and asked "So, having fun?"
They all said yes a lot of fun, then they looked at each other and Doris asked "So what is next? We are just waiting to see."
I laughed and said "Well I think all men are a little exhausted but you could play with each other, here is your chance to explore your wild side."
They all looked at each other and smiled and obviously a little nervous, but finally Debbie said "Well I am willing".
The other girl Andrea said "ok if you are I am too".
The third girl Vivian said "Well if we all are ready for it so count me in".
That was my time to look at the girls speechless, I was just kidding when I said that but they took it seriously, anyway I wanted to watch that team playing together, then Debbie told me to call the others as she was willing to give them a memorable show, the girls giggled and I called all in the house to watch their performance, I stood against the wall as they all sat wherever they found place, sofas, chairs, floor wherever, just circling the girls and ready to the show.
The three girls stood looking at each other knowing they were about to do something sexy with each other, I said I could direct them and they all laughed, finally Debbie grinned and said as the other two just looked at me "Ok go for it".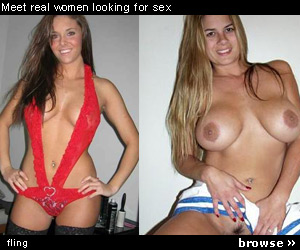 I nodded an ok and suggested some kissing would be a nice way to start, so they moved together and did some kissing and their faces began to get a flush in anticipation and we could feel each other's lust growing up, Debbie was first and played with the boobs of Andrea and Vivian, she seemed to be enjoying herself as she was smiling, Andrea and Vivian s breathing increased and their faces were more flushed as they were getting turned on, Andrea and Vivian then played with Debbie and her nipples got hard through her blouse.
I suggested Debbie to undress Andrea and Vivian, so she slowly undressed them both and they stood there naked, then Andrea and Vivian undressed Debbie and finally the three girls stood there naked and I said "Now you know what to do better than me, so just do it."
They moved together and started playing, Debbie made the first move and sucked on Andrea boobs then on Vivian boobs, their nipples got hard and stood out as the girls started sucked on each other's boobs for a while and did some kissing and we were all turned on by watching them.
Debbie took the lead and decided to do the wild thing, she pulled Vivian down to the floor and moved her hand down and slipped two fingers in her pussy, again the three girls followed and soon they were all fingering each other, their faces had a lustful look as they were finger fucking each other, then Vivian was the first to climax, she jerked and cried out while thrust against the fingers into her pussy as she climaxed.
With that Debbie lost all control and went down on Vivian licking her juices, then with her face wet from Vivian she went down on Andrea, soon all three girls were in a daisy chain eating each other, lost in the moment and doing whatever felt good in that moment they all had a climax with each other, and when it was over they all lay there looking surprised at what had just happened, faces flushed breathing hard and faces wet from each other, while we all clapped their performance what made their faces blushed even more.
They all laughed and Debbie said that was wild, Vivian said unbelievable and Andrea said loved it, I said it was a great performance and then Debbie said with a wild grin on her face "Well we did it, but thanks to you, first for holding that so funny party, second with your suggestion and after by your command, now how can we thanked you?"
I laughed and said "Not in this lifetime, I can't handle even a blowjob!"
They all in the room started clapping and whistling as the three girls with a wild smile moved toward me, and the last thing I could remember was a warm mouth engulfing my cock all the way down her throat, then another, then another, finally they all went out my cock, I breath heavily thinking they were done, but within a couple of seconds I could feel a warm mouth sucking just my cockhead and a tongue licking my pissing hole, another warm mouth and wet lips licking up and down the full length of my cock, while the third warm mouth was sucking on my balls, and for my surprise my cock exploded again, spurting my sperm all over three wild faces and opened mouths.
Again I could hear the clapping around me, then I heard Debbie telling them to stop, as they did she said in an excited voice "Ok, we already thanked the host, now guys it's your time to thank the hostess!"
I couldn't believe in my ears when she said that, all around started to whistling and calling for Maria, smiling she took place in the center of the room while calling the men around with her finger, they circled her and started touching all over her body, Maria was getting crazy and one guy starting taking her top off and they all hooted and hollered when they saw her bra covered breasts, Maria's nipples were already erect and another unhooked her bra and she shook it off while turning her body for them to see.
Maria started kissing one guy very deeply and another came from behind and reached around to rub her nipples and kissing her neck, she was grinding into the guy kissing her and the one behind reached down to unsnap her skirt and lowered it to the floor, and then her panties went off too and Maria was completely naked, the guy kissing her pushed Maria to her knees and she was instantly surrounded by all the guys stripping their clothes off and pointing their hard cocks at her and as each came to her Maria grabbed a cock in each hand and suck on another.
I watched as Maria gagged on a huge cock, then back on taking the others into her mouth and sucking them, there she was, with a lot of cocks taking turns into her mouth while she was rolling her tongue around their cock heads, and her hands were jerking others off, Maria looked like crazy sucking their cocks and the guys constantly encouraging her, I was also getting turned on again sitting on a chair as I was watching her performance, I looked around and I noticed that a few girls around finger fucking herself at the time.
I continued to watch Maria sucking every cock placed near her mouth, I saw her swallowing cum when they exploded and the majority of it flowing down her face onto her breasts, after a while she was lifted and they sat Maria down on a hard cock, I watched as she ground down on it and pulled a cock to her mouth, as she did it the group was yelling more encouragement to her, and then Maria was bent forward and a guy got behind her and began pushing his cock into her ass while she was being fucked, the cock drove deep into her ass and Maria started moaning and grinding downwards and backwards.
Maria was really enjoying with all those cocks around her, she was being double fucked while sucking a cock, then as they finished jerking their cocks into her holes two more guys were taking over her pussy and ass and started fucking her, as another guy got his cock all the way down her mouth, I was going turned on again watching Maria being passed around and fucked by one after another in every hole while sucking and stroking the ones watching her.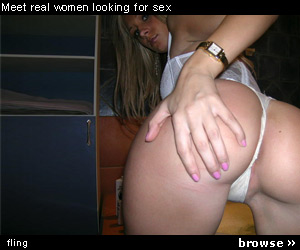 Maria was in pure ecstasy with her pussy, her ass and her mouth being taken by so many men, she was yelling, screaming her orgasms, hollering for more and more, being fucked and fucked while she sucked a cock wild and deep, then she was leaning over the back of the couch to better suck the cocks as they fucked her sore asshole, so she started deep throated the cocks into her mouth as she was being fucked into her ass.
Maria then pulled away from the cock in her mouth and I heard her yelling "Oh yes, lets fuck hard" and then she swallowed the cock again, it exploded his sperm into her mouth and she swallowed it all, then another cock took its place, Maria felt a cock at her asshole and it pushed inside easily, she was sucking and being ass fucked again, then the cock inside her ass explored and she began to collapse but she was lifted and another took its place.
Maria was told to lick the balls in front of her face and a guy even bent forward in front of her and she rimmed his asshole as she was being ass fucked, that was crazy she was so full of sperm inside her ass, her pussy and stomach she had to stop and they helped her to clean up before she left to take a shower.
They all dressed back and as Maria came back after a relaxing shower, they thanked us for the party before they left, Debbie when left just grinned to us "Well, I think you were enough thanked to host the party."
We laughed and as the house was empty we just climbed on the bed and felt asleep, we spent the entire day after recuperating from the swing party, and the next weekend I got a call, it was Ralph asking "Hey when we go to get another party again?"